YOUR SPECIALIST IN DUMPLING PRODUCTION.
For over 30 years lebensmitteltechnik.at has been your professional partner in food production technology.
Technology versus Competence
Our company is specialized in constructing machines for food production industries.
With more than 30 years of experience in meat and food production and in constructing specific machines for these sectors we are one of the leading providers for food production technology.
Our experience and know-how make us YOUR professional partner in food production.
Lebensmitteltechnik.at analyzes your needs and constructs and builds machines according to your individual requirements.
Our innovative approach, flexibility and service allow us to meet market requirements with latest technology.
Please contact us for further information about our products.
"No pleasure is temporary, because the impression it leaves is permanent."
Johann Wolfgang von Goethe
Our long time experience makes us your competent partner for constructing specialized machinery in the meat and food production industry. We offer individual solutions and custom-made machines according to our customers needs, suggestions and wishes. Our machines can produce between
140 and 1.260 dumplings per minute
and process pasty material in
up to 10 filling flows.
The machines produce double-filled, single-filled and unfilled dumplings in all sizes and forms. The machines give your dumplings their perfectly rounded shape and/or individually transport your products to the cooker, the fryer or the freezer.
Lebensmitteltechnik.at machines process all types of pasty potato, meat and cheese products.
We cover the complete set of filled, unfilled, rounded and croquette shaped products.
Our machines manufacture all types of dumplings, croquettes, cevapcici, cheese products and whatever our customers wants to have custom-made.
Each dumpling can easily be filled with single or double fillings. Fillings may be a sauce or any other liquid or pasty material.
YOUR SPECIALIST IN DEVELOPMENT AND CONSTRUCTION OF SPECIAL MACHINERY FOR FOOD AND MEAT INDUSTRIES.
DUMPLINGS FILLED AND UNFILLED - CROQUETTES - CEVAPCICI - GNOCCHI - POTATO NOODLES - FRESH CHEESE - MEATBALLS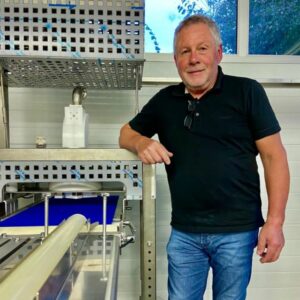 Helmut Ebner founded his business more than 30 years ago and since then has specialized in constructing special machinery for food production. His long time experience in research, development and construction of special machinery for meat and food industries has made him one of the leaders in these sectors.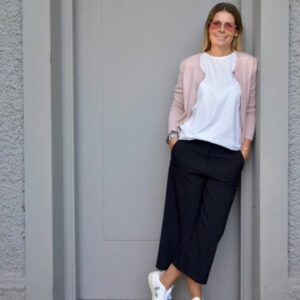 Jasmin Ebner assists the company in sales and marketing.
Helmut Ebner Lebensmitteltechnik
Jägerweg 4
5301 Eugendorf